Who's the New Account Manager of h2o digital?
Hello everyone,
I'm Annie, the new Account Manager for h2o digital. I thought this would be a great opportunity to tell you a little bit more about me.
I love organisation, processes and the feeling you get when all those pieces finally come together on a BIG project. You take a deep breath and then the next project starts. I'm a keen swimmer, and have recently taken up Macrame. You won't find me without my music, and that's why we've started a h2o digital playlist in the office, details coming soon….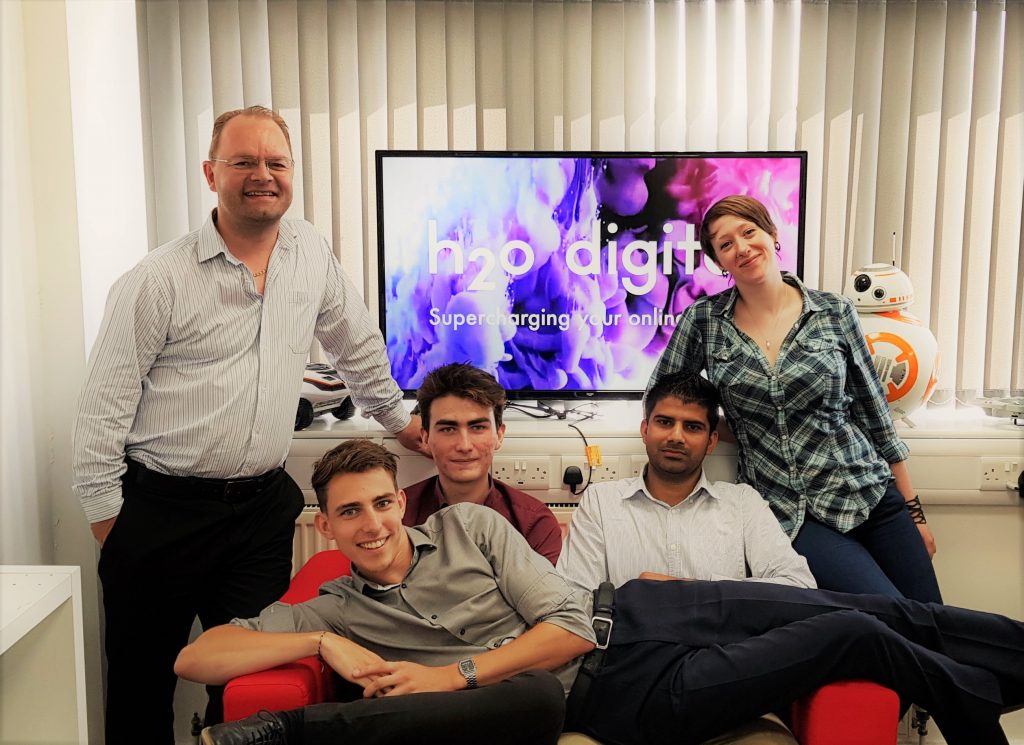 How did I end up here?
So, now a little bit more about the working me. I've worked for independent creative companies throughout my career. I started working behind the Bar at Broadway Cinema in Nottingham and found my love for films and people. That's where my passion for great customer service started. I went on to become part of the Front of House Management team and worked with Broadway's annual Mayhem Horror Film Festival too, working with Directors and film Producers from across the world.
In 2015 I made the difficult decision to leave Broadway Cinema and start work for the worlds first company to celebrate videogames culture, the National Videogame Arcade. It was such an amazing place to work, full of ideas, creativity, and great customers too. I worked with them for 3 years creating their customer service style, Front of House Team and Gallery Crew. We received a TripAdvisor  Excellence award in 2016. *Virtual pat on the back for all the team there*
As with all brand NEW companies, there was a LOT to do. So in 2017. I set up their Private Hire department. It was my job to get companies in the building playing Video games and trying out Virtual Reality. I know…hard work…
Sadly the NVA is closing it's Nottingham doors at the end of the summer. But they're moving to Sheffield so why not take a day trip?
This led me to look for a new position, and well, from meeting Terry at Nottingham's Digital Summit in 2017 and hosting his companies brand relaunch in June 2018, I made a good impression. So yes, I started on the 1st of August at h2o digital I think I'm going to love it here.
If you'd like to share our news, give one of the buttons on the left a click. Or if you'd like to say Hi! drop me an email at annie@h2o-digital.com