​About
Notts SVS provides specialist support to survivors of rape, sexual assault and childhood sexual abuse in the city of Nottingham. Their service is available to survivors of all genders, aged 13+, and offers many services in addition to face-to-face counselling, with male and female counselors, and Counselling Line services. They also provide services for women in a women-only space.
​Brief
Notts SVS was in the process of launching a broader range of services, and to tie in with this they needed a brand new look. This included logo and branding design, website, additional functions, and needed to include high-end security to protect the sensitive data this site needed to process on a daily basis.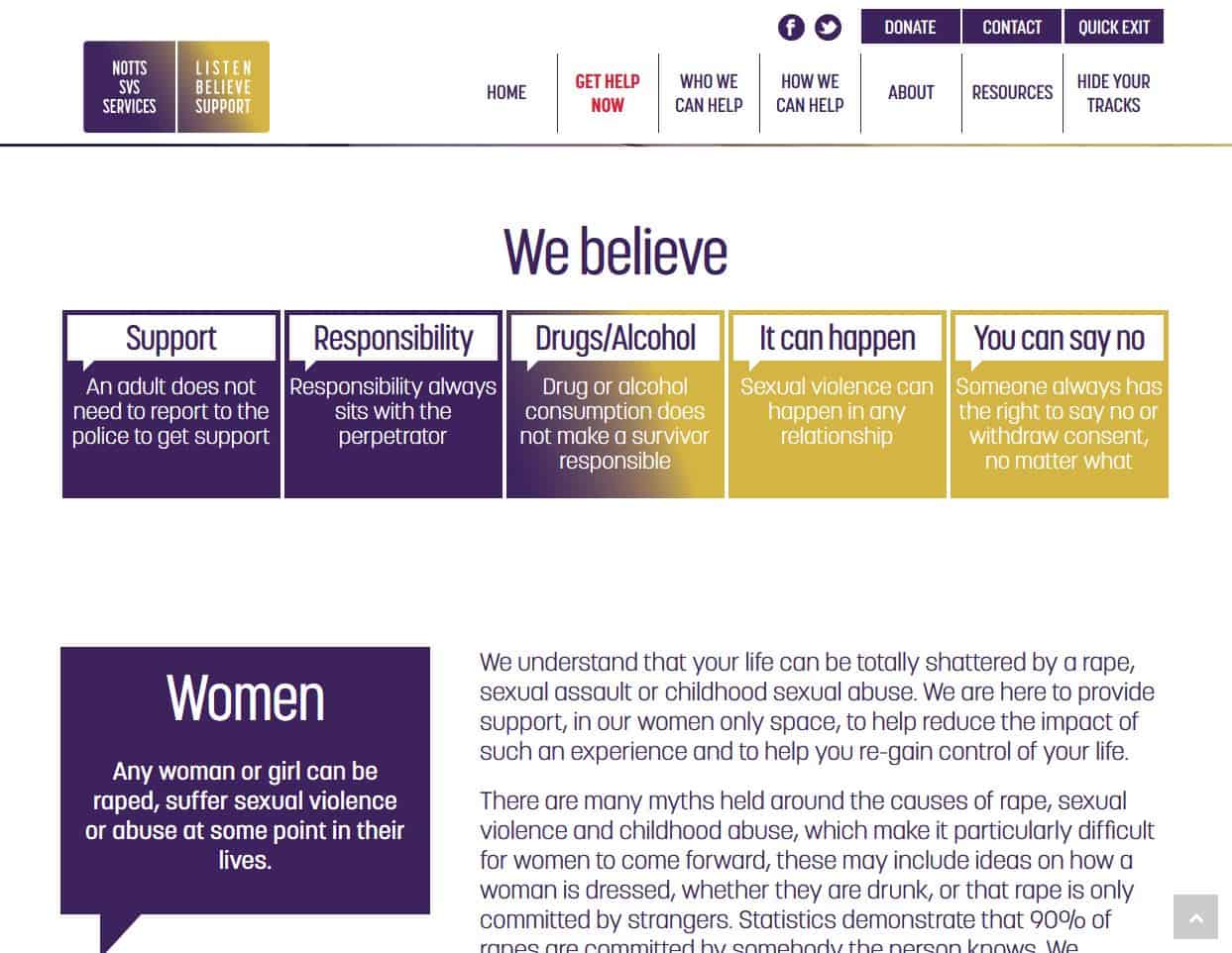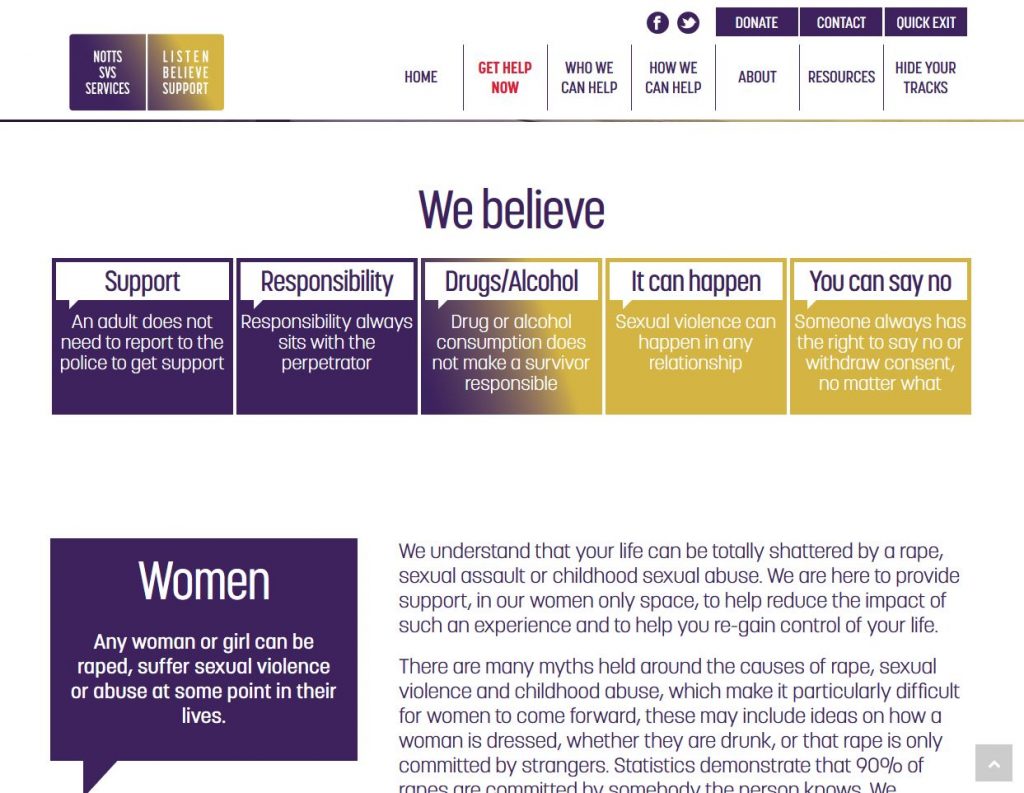 ​Solution
We worked closely with the SVS committee, hosting design meetings, offering them different web specifications, and discussing the needs of their users, to inform the functionality and layout of the site.
Data security was of high importance due to the nature of their company so we installed SSL certification, and provided the site with a homepage button users could use to leave the site immediately.
Their brand's new feel displayed the companies clear message with strong branding and layouts. Clearly displaying their services for users to easily access when needed.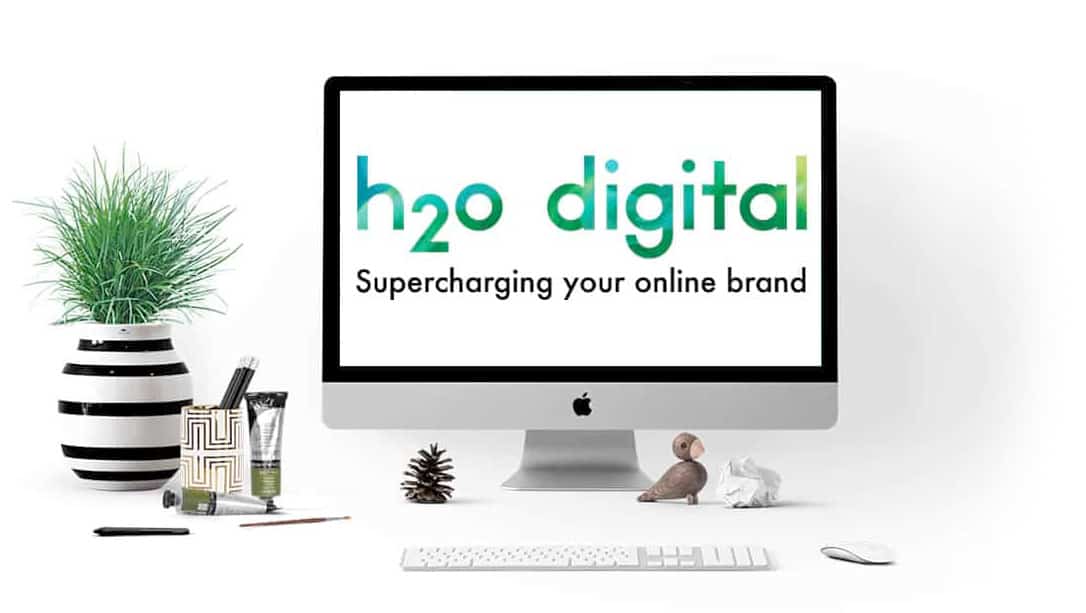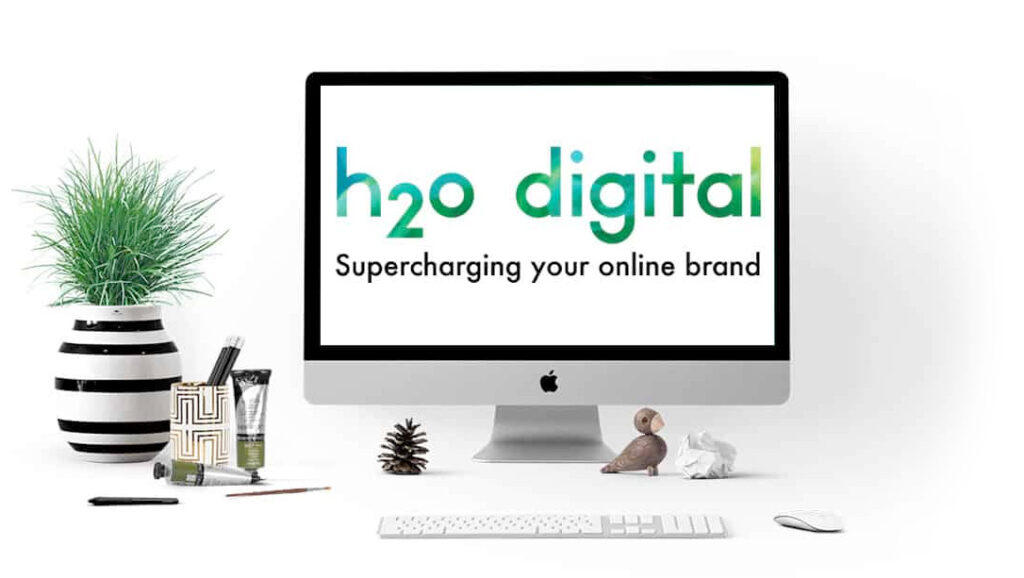 We are a premium Web Design ​Agency based in Nottingham.
We'll work with you and your team to build a smooth online system that will grow your business and simplify how it runs.
We solve both your visible problems and ​the hidden ones and we'll do it effectively and efficiently.
​h2o will bring the joy back to what you do – your business!