​About
Training, Coaching & Market Research. The Best Organisation (TBO) offer management programmes that are designed to improve competence in many skills and role modelling leadership behaviours.
​Brief
TBO required a new website that was mobile friendly with a new modern feel to it.
​Solution
The text was supplied and we quickly built a new website that was mobile-friendly and TBO was able to edit themselves. A good list of case studies was also very important here.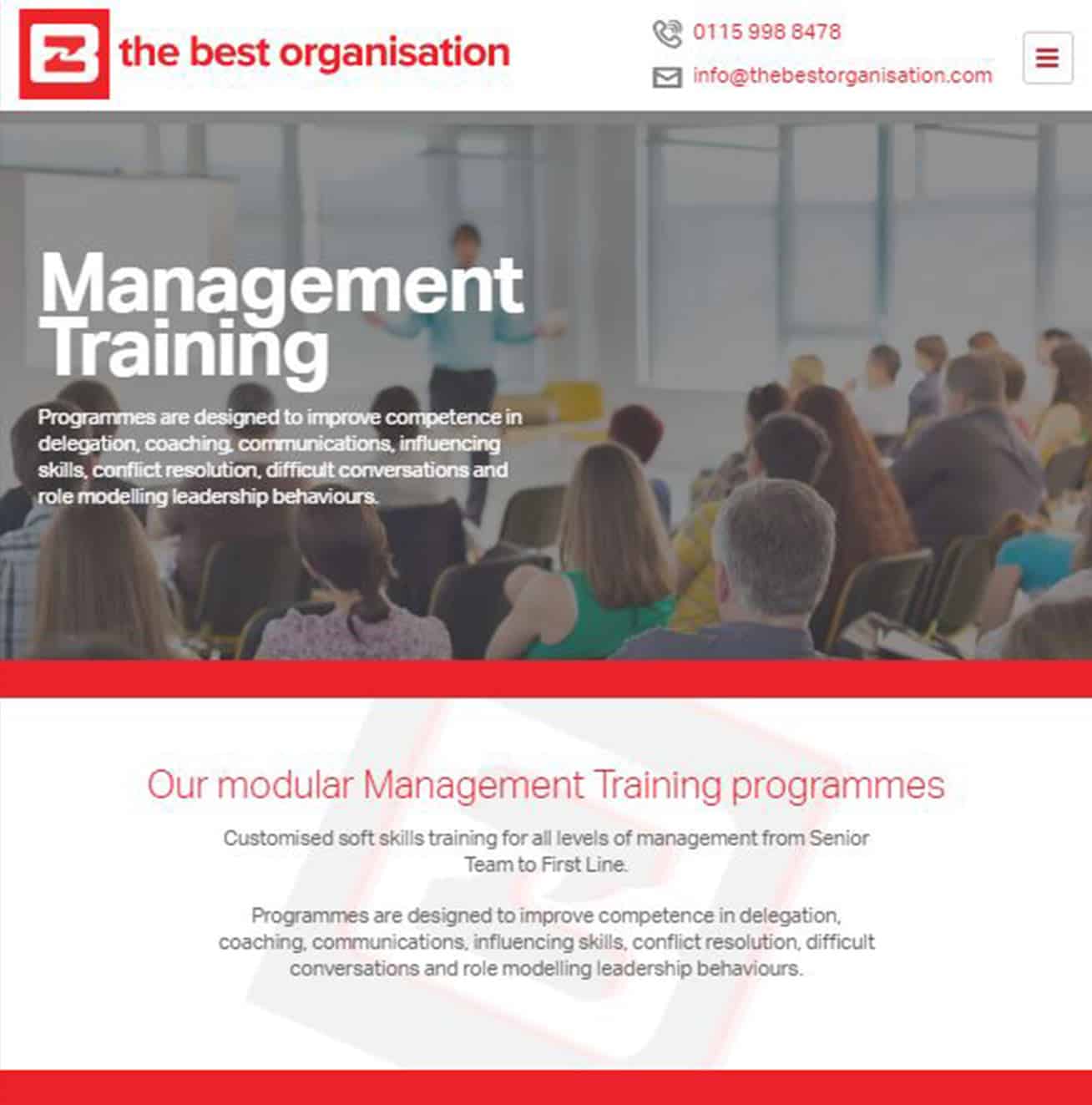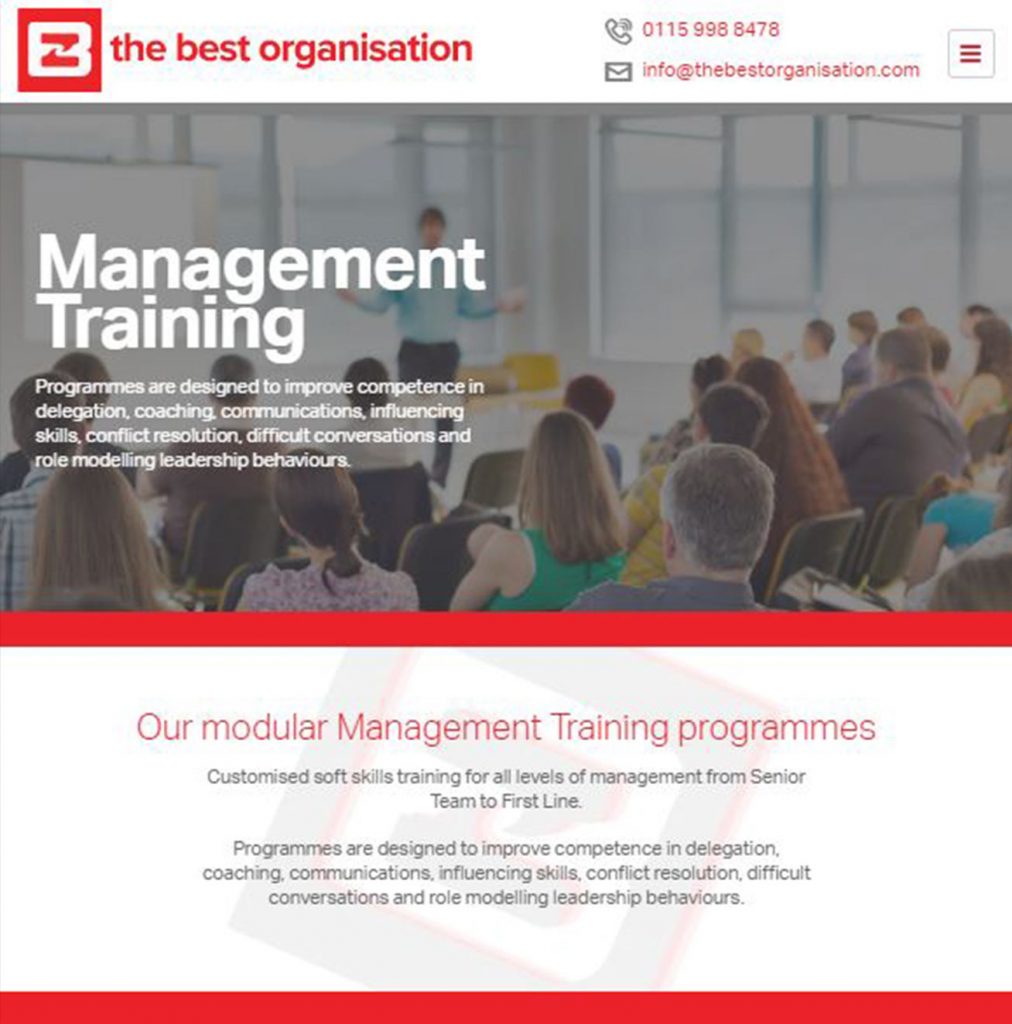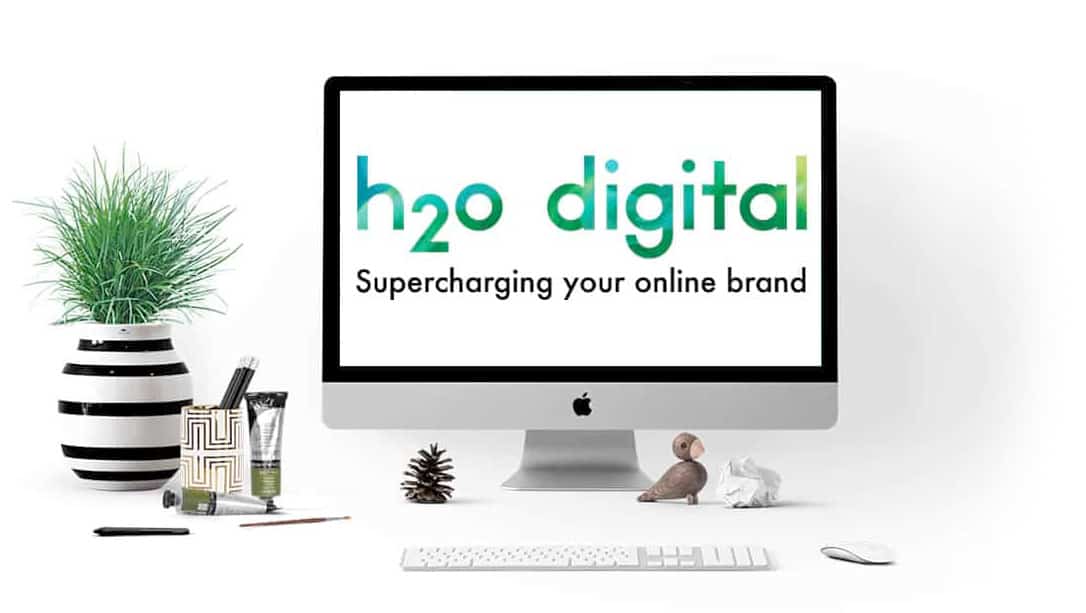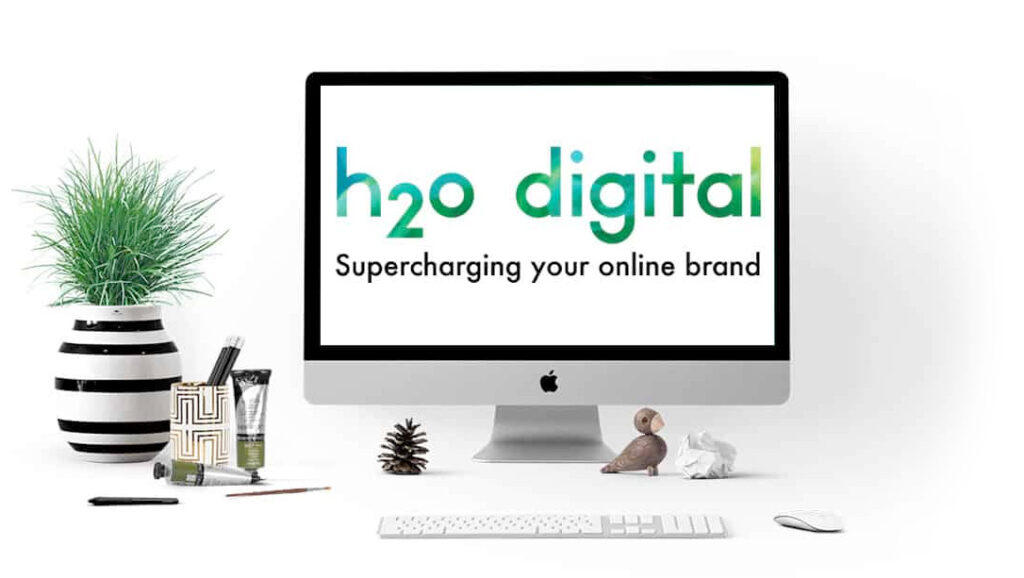 We are a premium Web Design ​Agency based in Nottingham.
We'll work with you and your team to build a smooth online system that will grow your business and simplify how it runs.
We solve both your visible problems and ​the hidden ones and we'll do it effectively and efficiently.
​h2o will bring the joy back to what you do – your business!