​About
BODY IN 8 is the UK's leading gym virtual personal training programme, designed and developed by Men's Fitness magazine cover model, published health and fitness writer and body transformation expert Callum Melly. No matter your gender, age or fitness ability, this tailored programme will teach you how to maximise fat loss, promote lean muscle growth and achieve a shaped, toned and lean body in just 8 weeks.
​Brief
BodyIn8 were a London based start-up that needed to build their digital presence. We came in at the very beginning of their online journey. They needed a site that was easy to use, had a members area and could accept payments.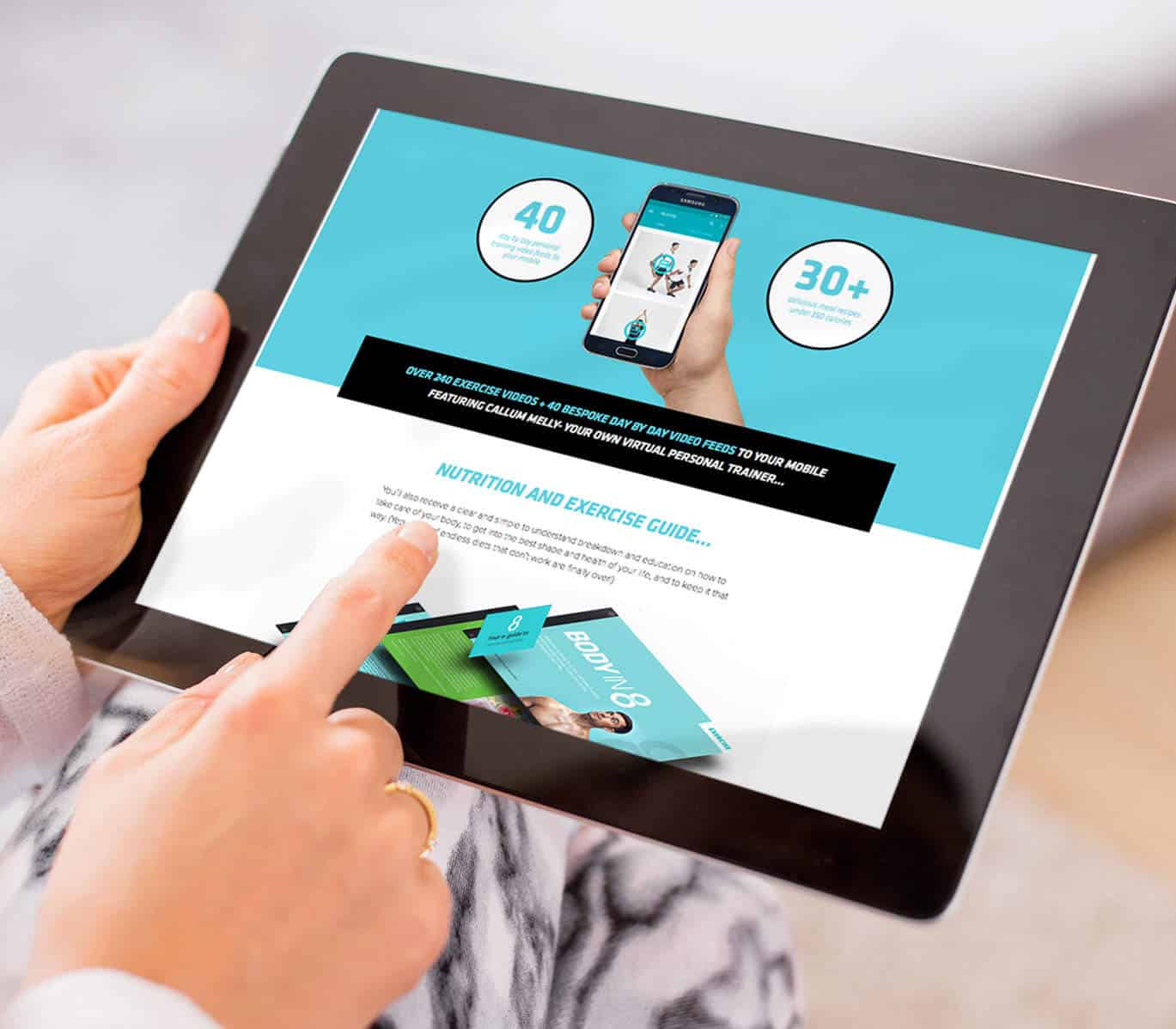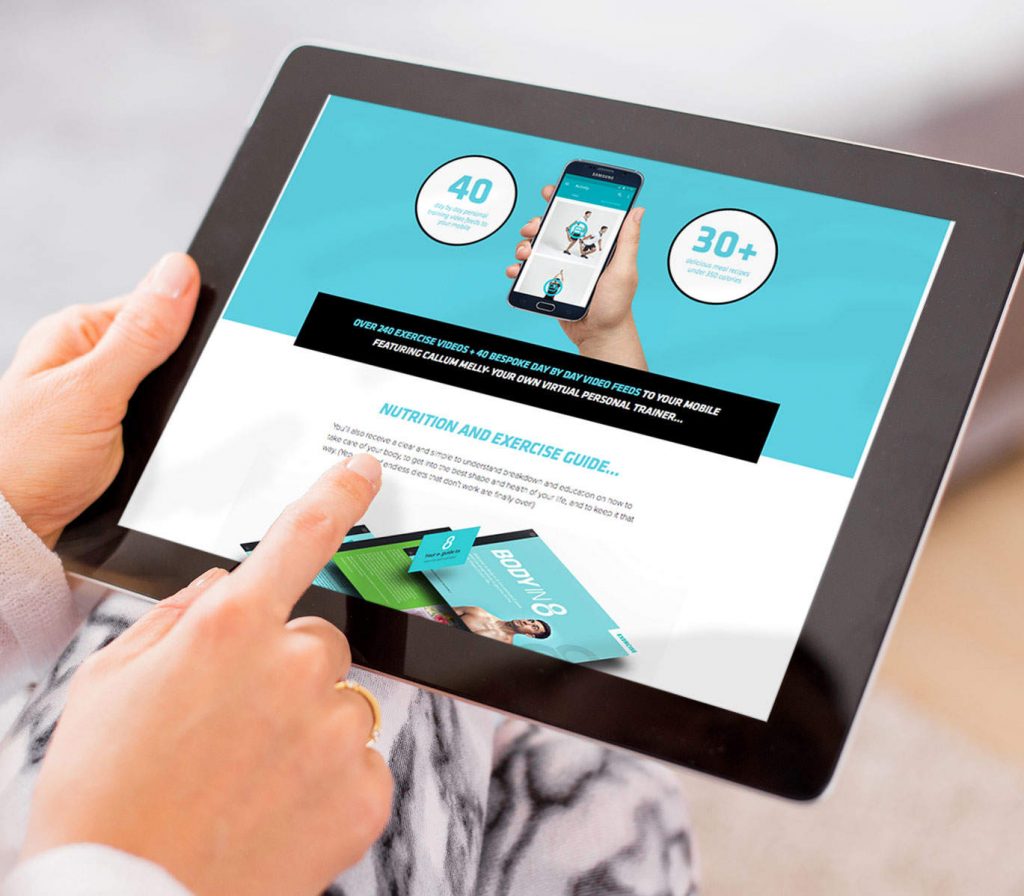 ​Solution
BodyIn8 created the branding and design for their website, and we brought this to life in WordPress. We then added an eCommerce platform and membership area for their subscription services.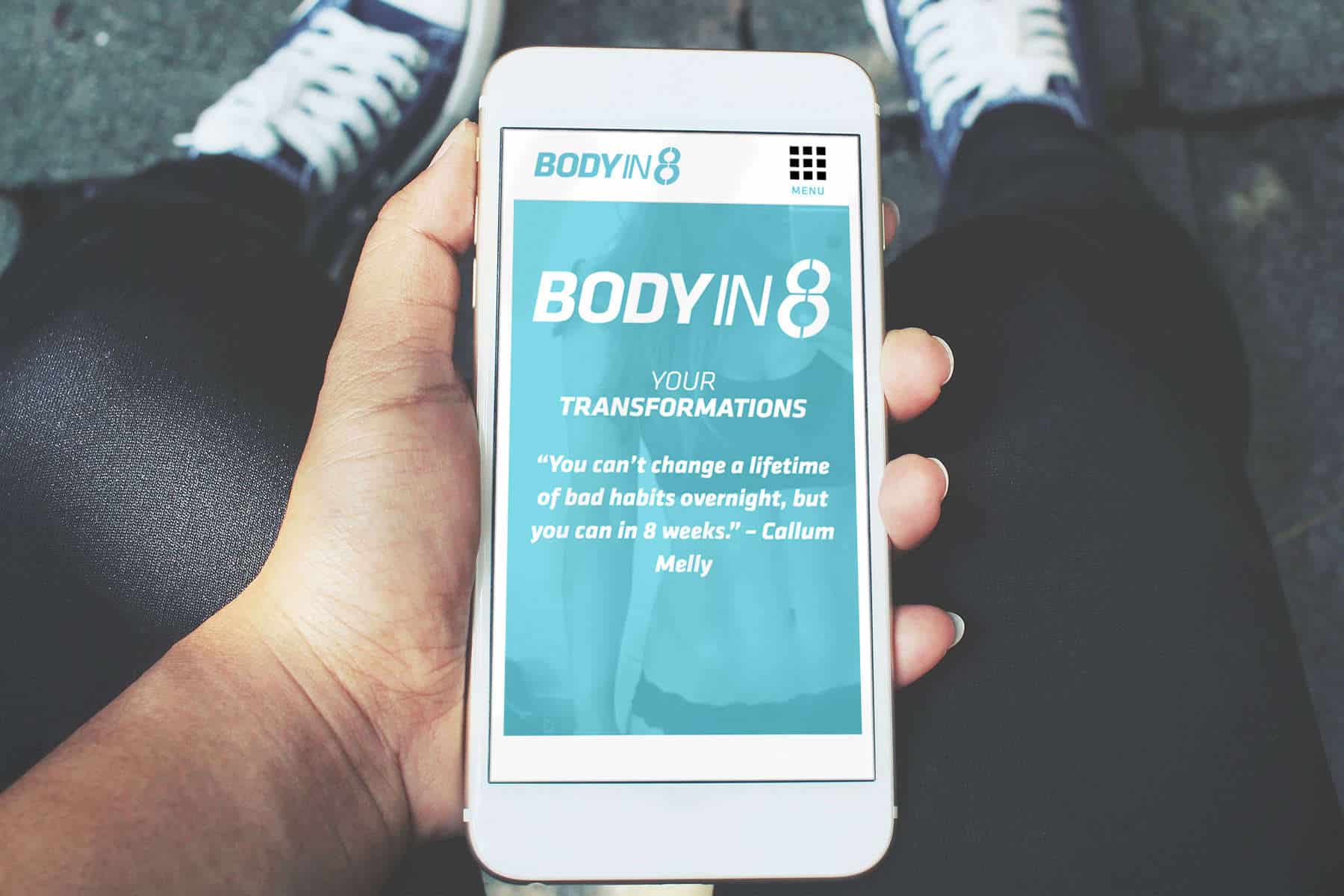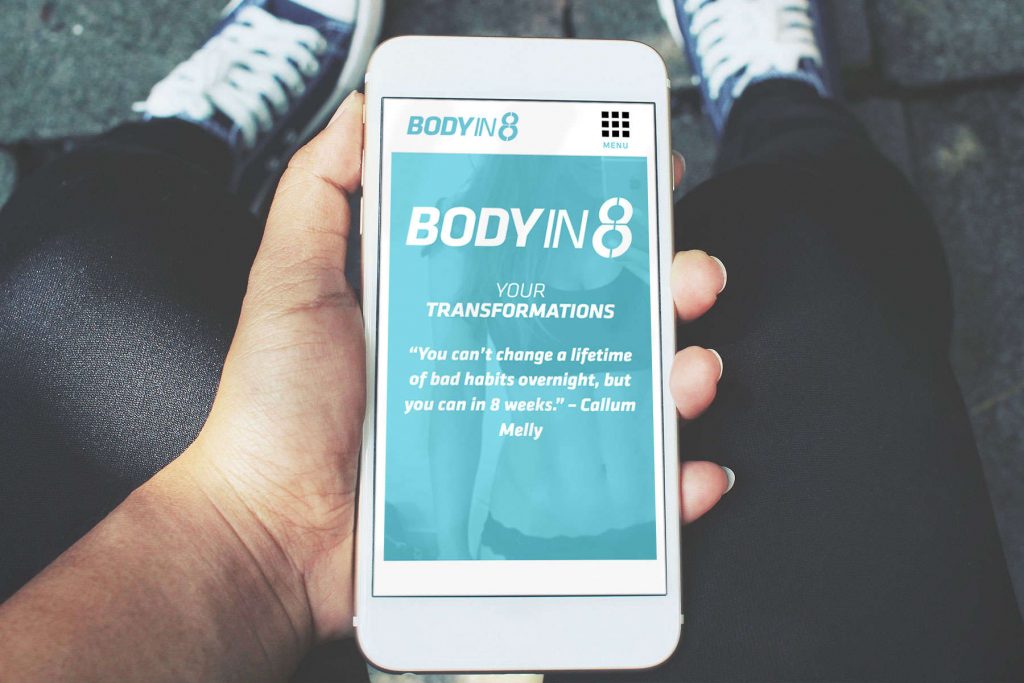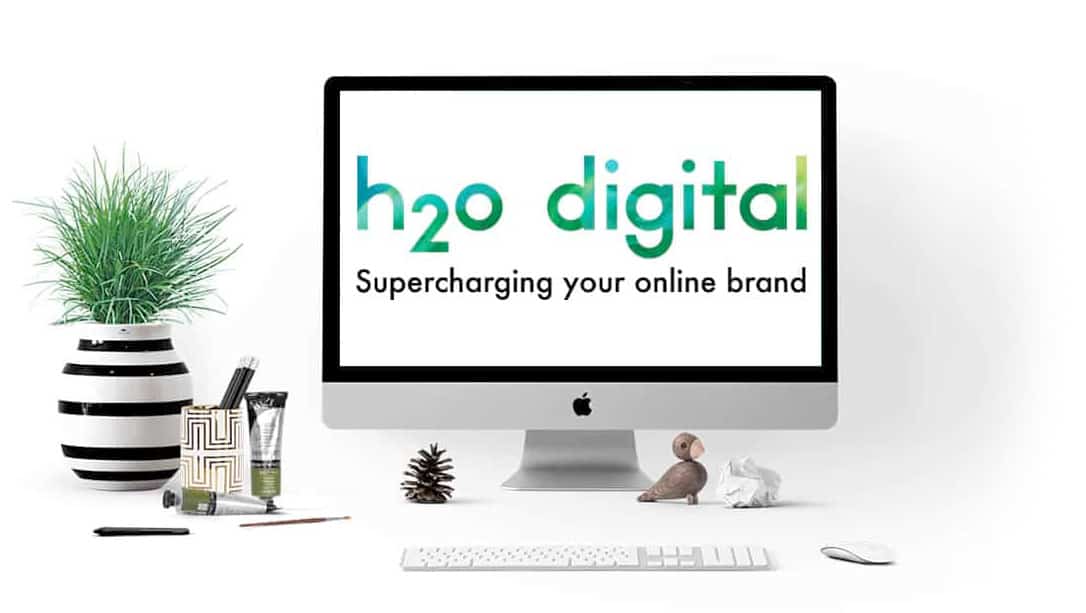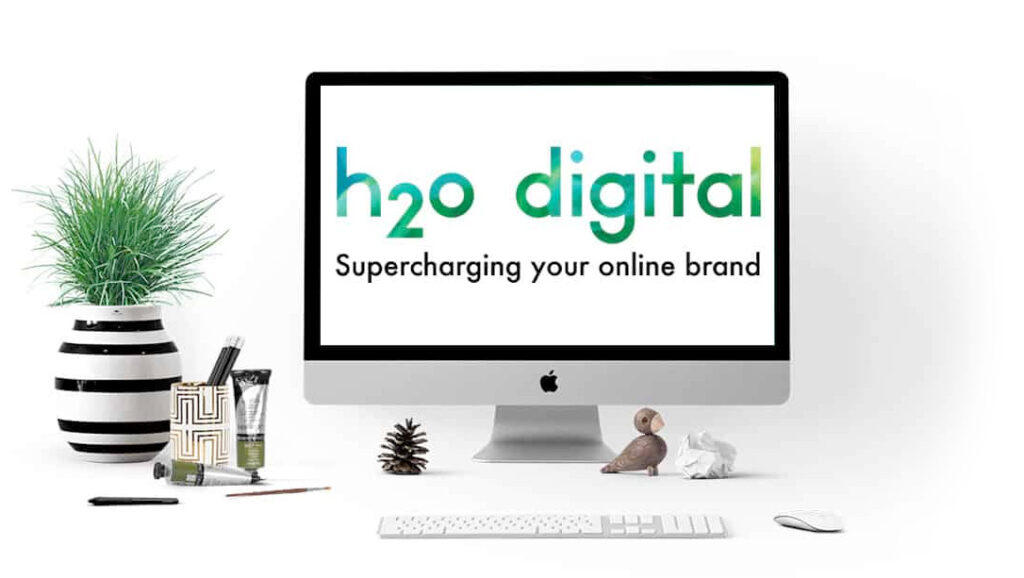 We are a premium Web Design ​Agency based in Nottingham.
We'll work with you and your team to build a smooth online system that will grow your business and simplify how it runs.
We solve both your visible problems and ​the hidden ones and we'll do it effectively and efficiently.
​h2o will bring the joy back to what you do – your business!